BODY IGNIT provides an unparalleled experience through club, program, equipment and over all atmosphere for you, your family and friends that allows everyone to reach and sustain their desired health, fitness and lifestyle goals.  With Locker rooms, showers, child care, 6 tournament volleyball/basketball courts, green space to use, and so much more!
Yoga and Mobility Instructors
Taylor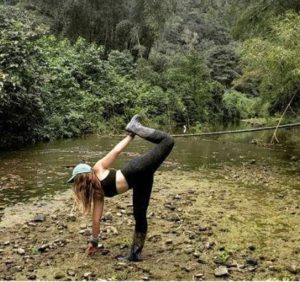 Taylor teaches a playful strength and foundation based class regardless of whether she is guiding Slow Flow, Power, Restorative or Vinyasa classes.  She is a strong believer in laughter as the best Mantra.  She has an uncanny ability to connect with others and is genuinely curious about every student who joins her class.  She believes in the power of inclusivity and strives to make everyone feel welcome.  Her 200 HR teacher training enabled her to be well-rounded and easily adaptable to various needs.  Her international yoga teaching experiences have garnered a creative and unique flair that she often brings to her sessions.  Taylor is always excited to experience new things and learn in the process as a yogi and as an instructor.
Jenalyn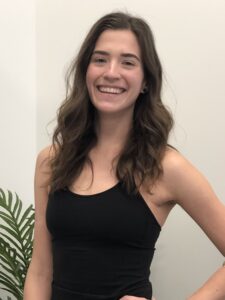 Hello! My name is Jenalyn. I'm a Yoga Instructor here at Ignit. I've been falling in love with yoga for almost six years now as it continues to change my life. I became a certified 200 hour instructor in 2019 through Powerlife. I've been teaching a handful of classes at YogaSix in Ankeny for over 6 months now. I'm so excited to start this journey here at Ignit with you all. I look forward to getting to know you and hope to see you in my class soon! 
Rachel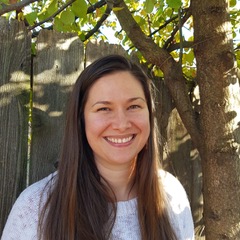 Rachel is a certified yoga teacher studying to be a yoga therapist. She enjoys teaching alignment, breath and body awareness through a variety of styles. Rachel found yoga in college but practiced more regularly since 2014, relying on yoga to feel calm and focused and to find patient with herself and others in our ever-changing world
Personal Training Instructors
Matt Bennett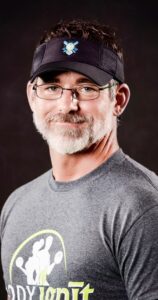 Click HERE to purchase training sessions
Fitness, nutrition, teaching, and learning are not only my passions; but defining aspects of my life. Even with many years of professional experience, I continue seeking ways to expand my knowledge so I can provide the best support to my clients. My personalized approach ensures that no matter your skill level, I can help you grow and achieve success.
Mason Owens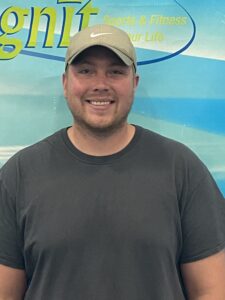 Mason graduated from the University of Northern Iowa with a Master's Degree in Kinesiology and Sports Performance, Bachelor's in Exercise Science and Minor in Coaching. He also has a USAW Level 1 certification and is currently pursuing his CSCS certification. 
At the University of Northern Iowa Mason was heavily involved with strength and conditioning through volunteering and internships. He specifically worked with the women's swimming and diving team as well as redshirt freshman football. Mason was also a Graduate Assistant for the Dimensions of Well-Being courses and a Teaching Assistant for a USAW prep course. 
Mason has been on staff here at Ignit since September of 2019. He is passionate about Olympic barbell movements, speed development and overall athlete development.
For more information, or to join us, complete and submit the form below,  or contact us for an option that fits your needs.
SUNDAY:  7AM – 8PM 
MONDAY:    5AM – 10PM 
TUESDAY:  5AM – 10PM 
WEDNESDAY:  5AM – 10PM
THURSDAY:  5AM – 10PM
FRIDAY:  5AM – 10PM
SATURDAY:  6AM – 8PM