Volleyball Lessons with Scarlett Molina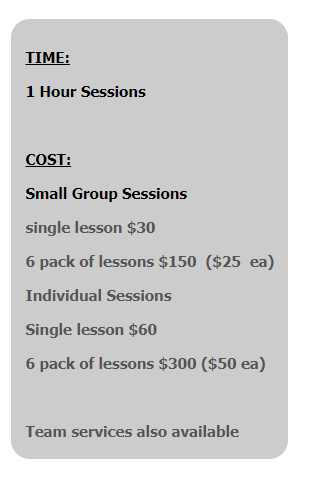 Scarlett played for Drake University from 2012-2016. Originally from Lincoln, NE, she graduated high school from Pius X winning State volleyball her senior year. She played club at Nebraska Juniors winning Gold at USAV Nationals in the Open Division at 16s.
 Along with Sheby Sawyer, they started the Des Moines Beach program in 2018. She also coached at Elite Beach VBC from 2013-2017. She received the Junior Beach Coach Award for the 2015-2016 season. 
 Scarlett resides in Norwalk with her husband, Logan, and their daughter, Presleigh. 
SINGLE CLASS ONE LESSON $60
SMALL GROUP ONE LESSON $30
SINGLE CLASS SIX LESSONS $300 ($50/Lesson)
SMALL GROUP SIX LESSONS $150 ($25/Lesson)