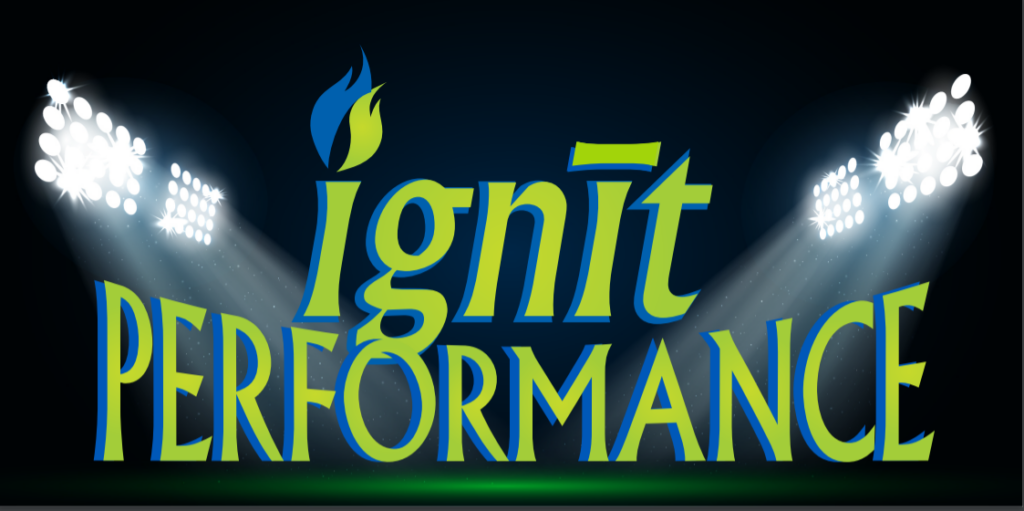 YOUTH PERFORMANCE TRAINING
Contact us with questions, or SIGN UP NOW!!
Mason Owens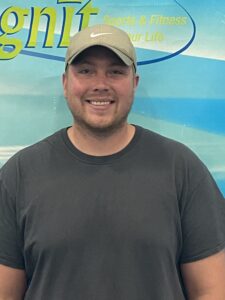 Certifications: CSCS / USAW-L1 / First Aid, CPR, AED
Mason graduated from the University of Northern Iowa with a Master's Degree in Kinesiology and Sports Performance, Bachelor's in Exercise Science and Minor in Coaching. He also has a USAW Level 1 certification and is currently pursuing his CSCS certification. 
At the University of Northern Iowa Mason was heavily involved with strength and conditioning through volunteering and internships. He specifically worked with the women's swimming and diving team as well as redshirt freshman football. Mason was also a Graduate Assistant for the Dimensions of Well-Being courses and a Teaching Assistant for a USAW prep course. 
Mason has been on staff here at Ignit since September of 2019. He is passionate about Olympic barbell movements, speed development and overall athlete development.
Ben Thompson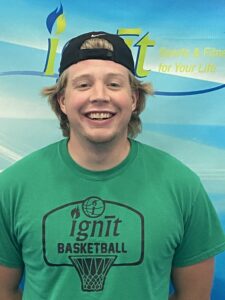 A 2015 graduate of Grand View Christian High School in Des Moines, Ben played basketball and football throughout high school, earning several all-conference and all-district honors in both sports.
Ben attended the University of Northwestern in St. Paul, MN where he earned his B.A. in Pre-Therapy Kinesiology and a Minor in Coaching. He graduated in 2019 and currently has plans to return to school for his M.S. as well as additional certifications.
His coaching experience: 2020 DMC Football. 2020-21 DMC Basketball. 2019-21 JVBC Volleyball.
Ben has been on staff here at Ignit since June of 2020. He is passionate about his work and loves working with athletes of all ages.
Chris Beane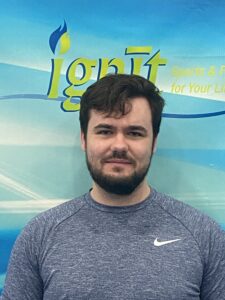 Chris graduated from Indiana University in 2017 with a Bachelor's Degree in Exercise and Sport Science with a double Minor in Coaching and Nutritional Science.  He became a Certified Strength and Conditioning Specialist (CSCS) through the NSCA in December of 2018 and re-certified in December of 2020.  He has worked in the fitness industry since February of 2018.      
Chris has played many sports throughout his life and played baseball through high school and has been an avid weightlifter for 11 years.  His coaching experience includes coaching JV Baseball at his high school for the 2017 season and coaching Ignit's Baseball program for the State Tournament as well as the fall season.  Chris has been an Ignit Sport Performance Coach since August of 2020.
"My determination is unparalleled to any coach you will work with.  I aspire to push clients past their own mental barriers and prove that each athlete is capable of more than they believe, not just as athletes, but outside of the gym too.  I have particular interest in rotator cuff training due to my own injury, Vertical Jump training, Body Building, and other styles of lifting.  I have trained athletes as young as 7 years old, as old as D1-commit, and have 2.5 years of adult fitness training under my belt. I have the ever-expanding knowledge and experience to train any athlete to their peak; all I require is the effort it takes to get there."  
Logan Greiner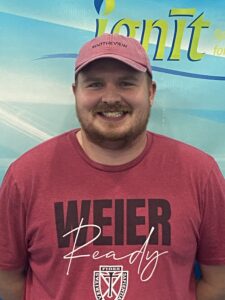 "Graduated from Roland-Story in 2015, was a 4 sport athlete in high school. Logan played football, basketball, track & field, and baseball during his time at Roland-Story. He attended Iowa Central Community College (2017) then transferred to Grand View University (2019) to earn a degree in Sport Management. 
Logan has been coaching at the high school level since he was 19, starting with boys & girls track & field at his alma mater Roland-Story. He coached from 2017 to 2018, and during those 2 years at RS, he coached 2 conference champions, a 2-time state qualifier, and a 5th place state finish in the discus (2018). He is currently at Dowling Catholic coaching girls JV2 basketball, and girls track & field. In his 3 seasons at Dowling Catholic, he has coached 3 state qualifiers, 1 conference champion, 3rd place state finish in the Discus (2021), and a 5th place finish at the Drake Relays (2021).
Logan has been on the Ignit staff since August 2021. He enjoys the work that he does, and helping athletes of all ages reach their full potential."