BODY IGNIT provides an unparalleled experience through club, program, equipment and over all atmosphere for you, your family and friends that allows everyone to reach and sustain their desired health, fitness and lifestyle goals.  With Locker rooms, showers, child care, 6 tournament volleyball/basketball courts, green space to use, and so much more!

Personal Training Instructors
Matt Bennett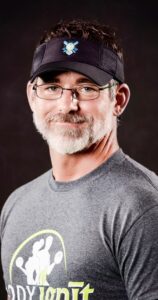 Click HERE to purchase training sessions
Fitness, nutrition, teaching, and learning are not only my passions; but defining aspects of my life. Even with many years of professional experience, I continue seeking ways to expand my knowledge so I can provide the best support to my clients. My personalized approach ensures that no matter your skill level, I can help you grow and achieve success.
Mason Owens
For more information, or to join us, complete and submit the form below,  or contact us for an option that fits your needs.
SUNDAY:  7AM – 8PM 
MONDAY:    5AM – 10PM 
TUESDAY:  5AM – 10PM 
WEDNESDAY:  5AM – 10PM
THURSDAY:  5AM – 10PM
FRIDAY:  5AM – 10PM
SATURDAY:  6AM – 8PM